Often shortened to "the Rec" in the older literature.
Already established in 1894, with cycle/running oval, but little else.
Ohinemuri Regional History Journal 36: Waihi's Recreation Ground has always been known by that name, but in 1990 the Waihi Community Board decided to perpetuate the well known Morgan/Gilmore family name and rename it Morgan Park.
Waihi's Band Rotunda (octagonal) was where the bowling greens are now. It shows in a 1905 photograph, and the 1942 aerial photograph. When was it removed?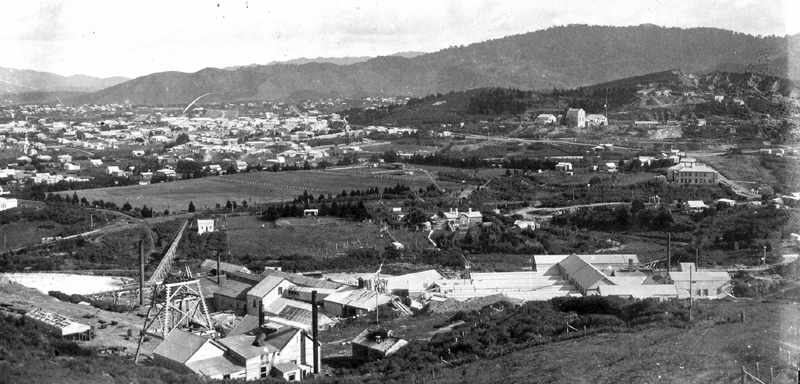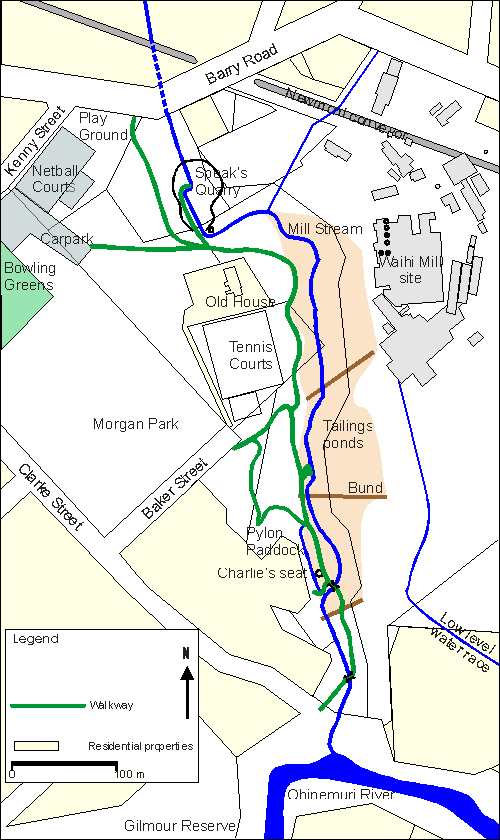 Mill Stream Walkway Heritage Features.
Map showing walkway, present stream alignment, Speak's Quarry, old tailings ponds and the Waihi Battery site. Location of band rotunda and cycle/running oval are shown on mouse over.