Heritage on the Hauraki Rail Trail Cycleway
In 2006, Waihi Walkways commisioned a feasibility study for a walkway/cycleway between Waihi and Waikino. The Ohinemuri River Historic Walkway Feasibility Report included a heritage survey and assessment. This Gold Mining Heritage Report Section of the feasibility report explored and interpreted the significant gold mining heritge remains beside the Ohinemuri River. It was made up of three sections:
Waihi Dredging Plant
Low Level Water Race - Victoria Battery
Tramway to Victoria Battery
Slightly edited versions of these three sections are presented here for your interest, with permission.
The original Waihi Walkways project was effectively picked up by the Hauraki Rail Trail, with the Waihi to Waikino section of the cycleway completed in 2013.
(for background information, see: http://www.waihiwalkways.org.nz/walkways/ohinemuri_historic/ohinemuri_river_historic_walkway.htm )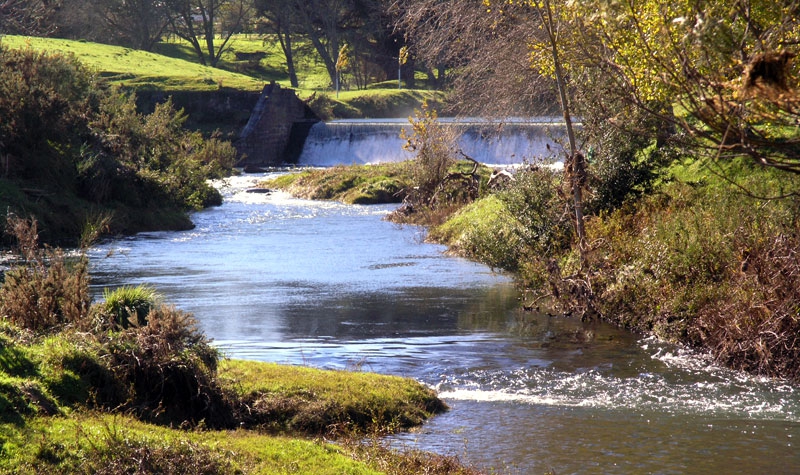 Looking upstream to the Masonry dam on the Ohinemuri River. 2006.